Benelux JBoss User Group, 8 June 2007 - first photos
---
On 8 June, we hosted our first JBoss User Group meeting for this part of the world. The event was extremely sociable, and there were two great presentations, so we all met lots of people, had some fun and learned about some JBoss-related technology. Here are some photos from the event.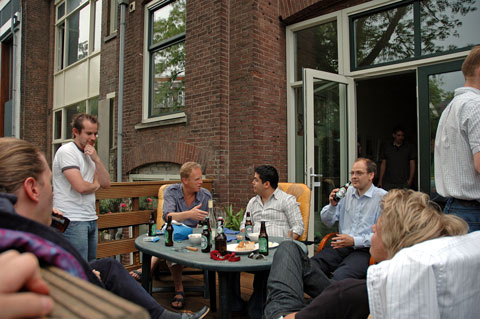 Drinks outside with the first few arrivals.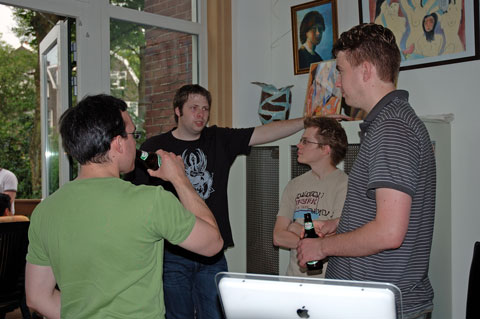 Lunatech staff: Alexander Kellett (left) with the current interns - Sietse de Kaper, Jaco Adriaansen and Daan Hoogenboezem (left to right).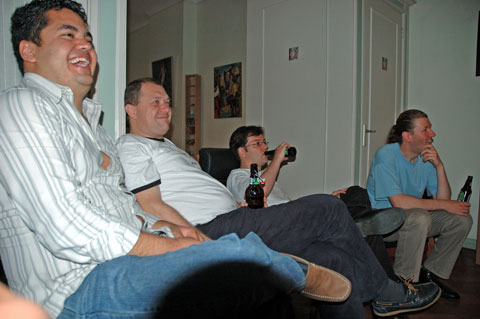 JBoss entertained: Alexandro, Coen and Carlo from JBoss (left to right) enjoy a presentation, along with Bart Schuller from Lunatech (right).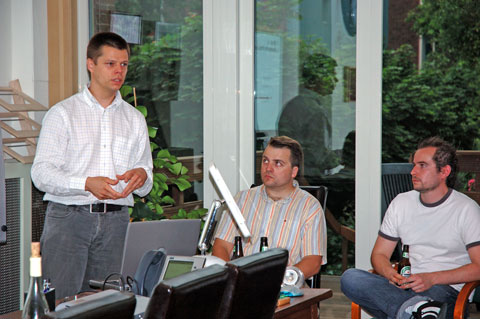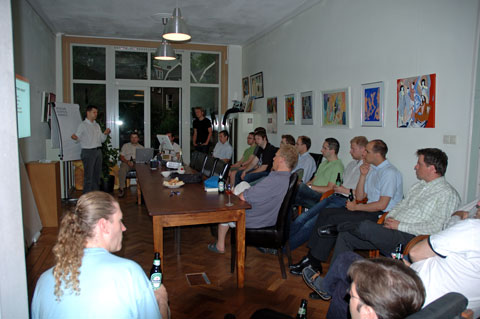 Lunatech's meeting room is fine for a small group; we may need somewhere bigger next time.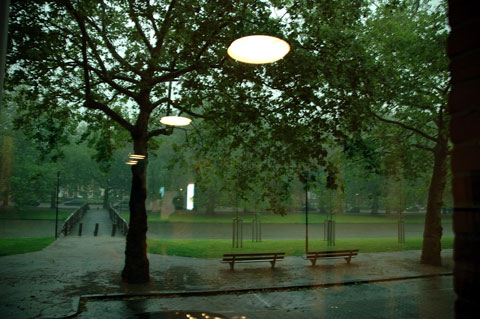 Heavy rain during the presentations.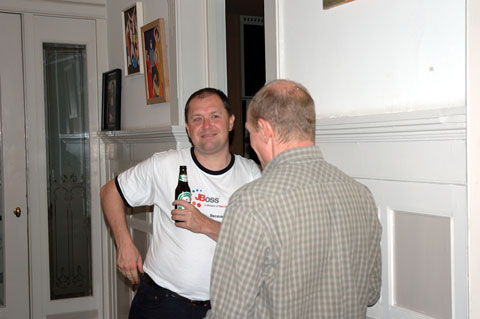 Koen and Bernard from JBoss Belgium.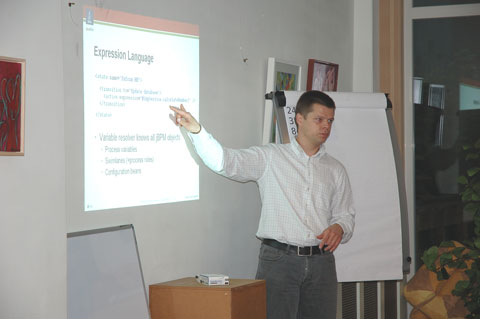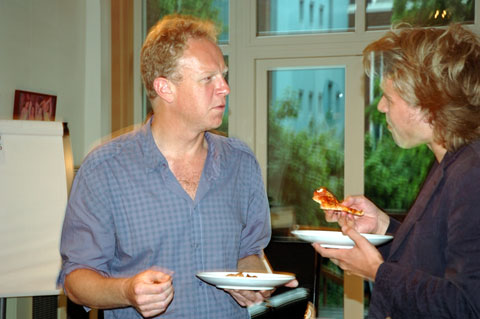 Gerald de Jong gets serious with Peter Kaas, Lunatech's Technical Director.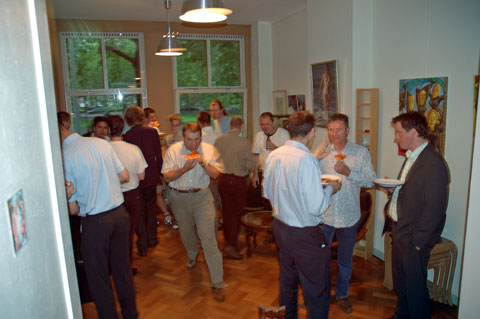 Meanwhile, everyone eats pizza.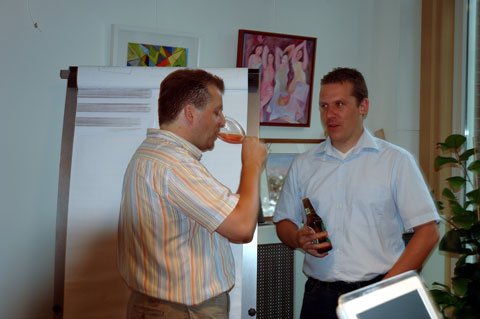 Peter Hilton, Lunatech Research, talks to Remko de Vrijer, Initworks. (The wifi key on the flip chart has been blurred in this photo.)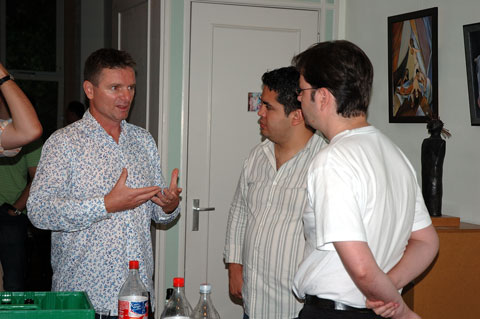 Michael Pentowski, director of Lunatech Research, talks to Alexandro and Carlo de Wolf from JBoss.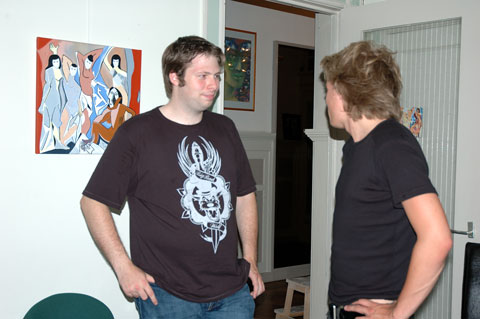 Sietse Kaper and Peter Kaas, from Lunatech.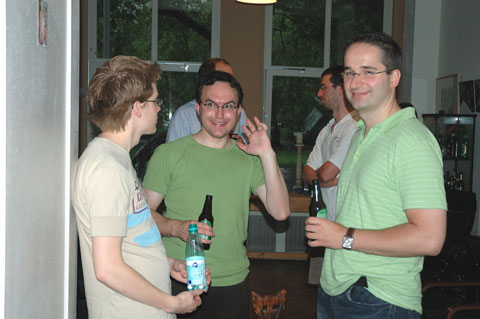 Jaco Adriaansen and Alexander Kellett, with Daniel Palomo van Es (left to right).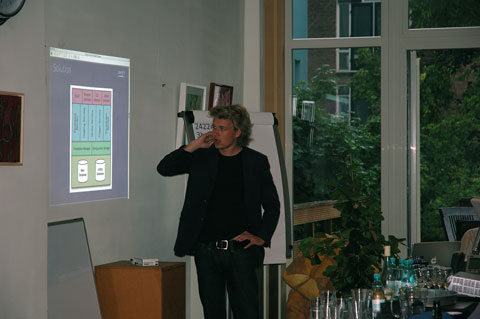 Peter Kaas talks about Lunatech's experiences with EJB and JBoss.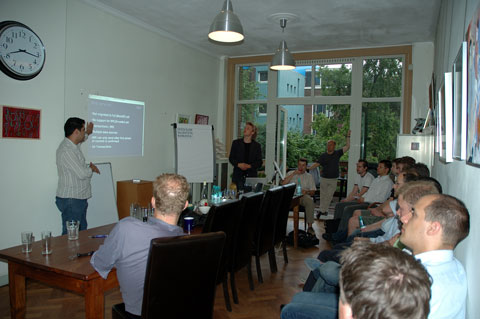 Alexandro, JBoss, joins the discussion.